My DMX lights aren't reacting as expected
Important: On iOS 14 and above, "Local Network" needs to be turned ON for Luminair in the iOS/iPadOS Settings app > Privacy. It's a new setting in iOS 14 and greater that needs to be turned on, otherwise local network communications are blocked.
Assuming you've properly established a connection with your DMX interface, if your lights aren't reacting as expected you should always first check Luminair's built-in DMX monitor.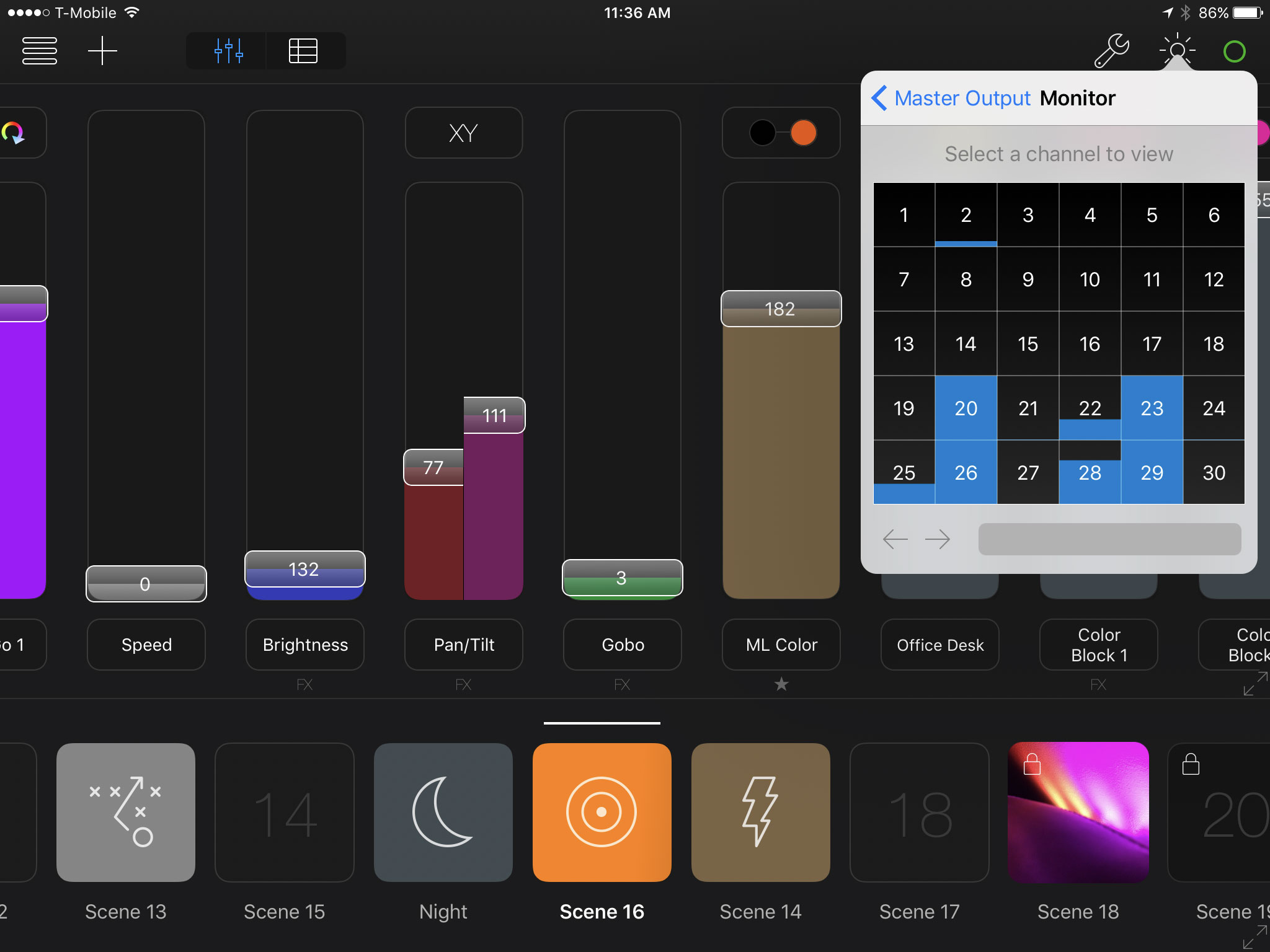 Luminair's DMX monitor displays the exact values being output by the app, so if everything looks as expected there, then it indicates that the problem is external to the software itself.

If the levels look as expected in Luminair, then you should make sure that your DMX interface isn't merging DMX values from multiple controls sources. Most network-based DMX interfaces support some level of DMX merging. When receiving a signal from multiple sources, some interfaces like the Enttec ODE will continue to merge the levels even after one of the sources has left the network. Interfaces like the Enttec ODE require a power-cycle to clear it's internal merge buffer, so we recommend cycling power to the interface as a first step whenever lights aren't updating as expected.

If the issue is a result of running Luminair on multiple devices (and multiple users), please make sure you are aware of the license restrictions, as the software is only licensed for a single user.

If the levels in Luminair don't look as expected, please get in touch with technical support so we can take a look at your project file and do further troubleshooting.