What does Luminair Remote for Apple Watch do?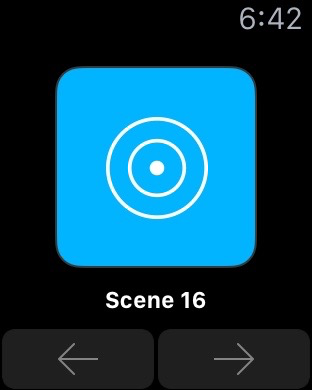 Luminair Remote for Apple Watch is a convenient wireless remote to use on-set, on stage, or wherever your lighting projects may take you.
Luminair Remote was designed to offer a simple way to switch between scenes and control Sequence playback. It also receives notifications of Luminair Schedules when applicable.
First launch the Luminair Remote app from the Watch home screen. The app will prompt that you need to have Luminair opened on your iPhone when in use. You also need to have a project open on your iPhone to control.
Luminair Remote will display the current active Scene or Sequence when running. You can also select from the full list of scenes or sequences (depending on the current mode), by tapping/clicking on the active scene button in the center of the screen.
When lights are currently Off (Master is Blacked Out in Luminair), Luminair Remote will display a Lights On button.