What do the Master, Solo and Flash buttons do in the Parameter Options panel?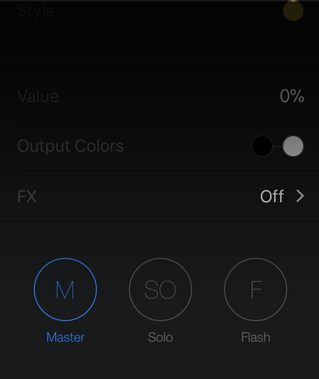 Master:
When you make a fader into a master, this makes it's current value override any scene changes. It's no longer linked to any scenes at all.
Solo:
The Solo button is just a convenience function for disabling all other parameters in the active scene, leaving just the one you enabled solo on. You can make further edits to which parameters are included in a scene in the scene options (tap scene name label) > Parameters.
Flash:
Flash will make the selected parameter blink from off to full. It's mostly just useful as a temporary highlight function, so you can more quickly figure out which light you are controlling.