How can I group and control multiple identical lights together?
You can control multiple identical lights together by using Luminair's Fixture Linking feature. Fixture linking is saved on a per-scene basis, so you can use it to control lights together in some scenes, while allowing for independent control of each light in other scenes.
To enable fixture-linking, filter into the fixture display mode. Either tap the white fixture name above the faders in the main overview with all lights, or double-tap between fader name labels for this fixture.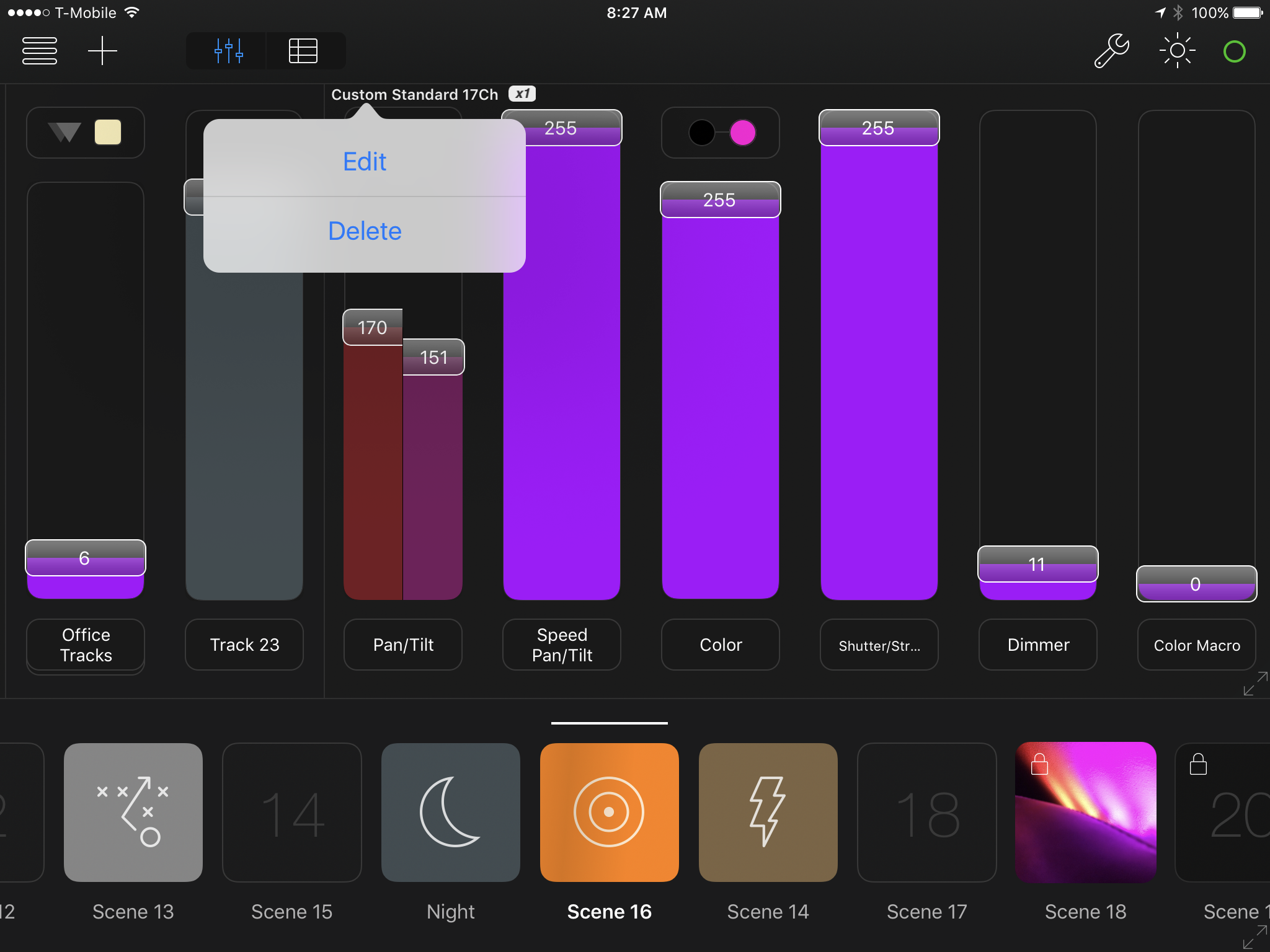 A fixture toolbar will appear underneath the main app toolbar. Tap the fixture name in the middle to open the options view. Tap on "Linked" to choose from any other identical fixtures in your project. Tap on "Parameters" to choose which specific parameters to link together.