How can I lock specific functions of Luminair from user input?
On devices with Touch ID hardware, you can use Lockdown mode to prevent user interaction and editing with specific functions. Luminair uses the Touch ID hardware to store user credentials. Users can either use their fingerprint (as set up through the iOS system settings) or use the device passcode in order to unlock.
To select which sections of Luminair app are restricted, open Luminair's Main Menu and select "Settings". Then scroll down to Lockdown mode and select "Restrict Access".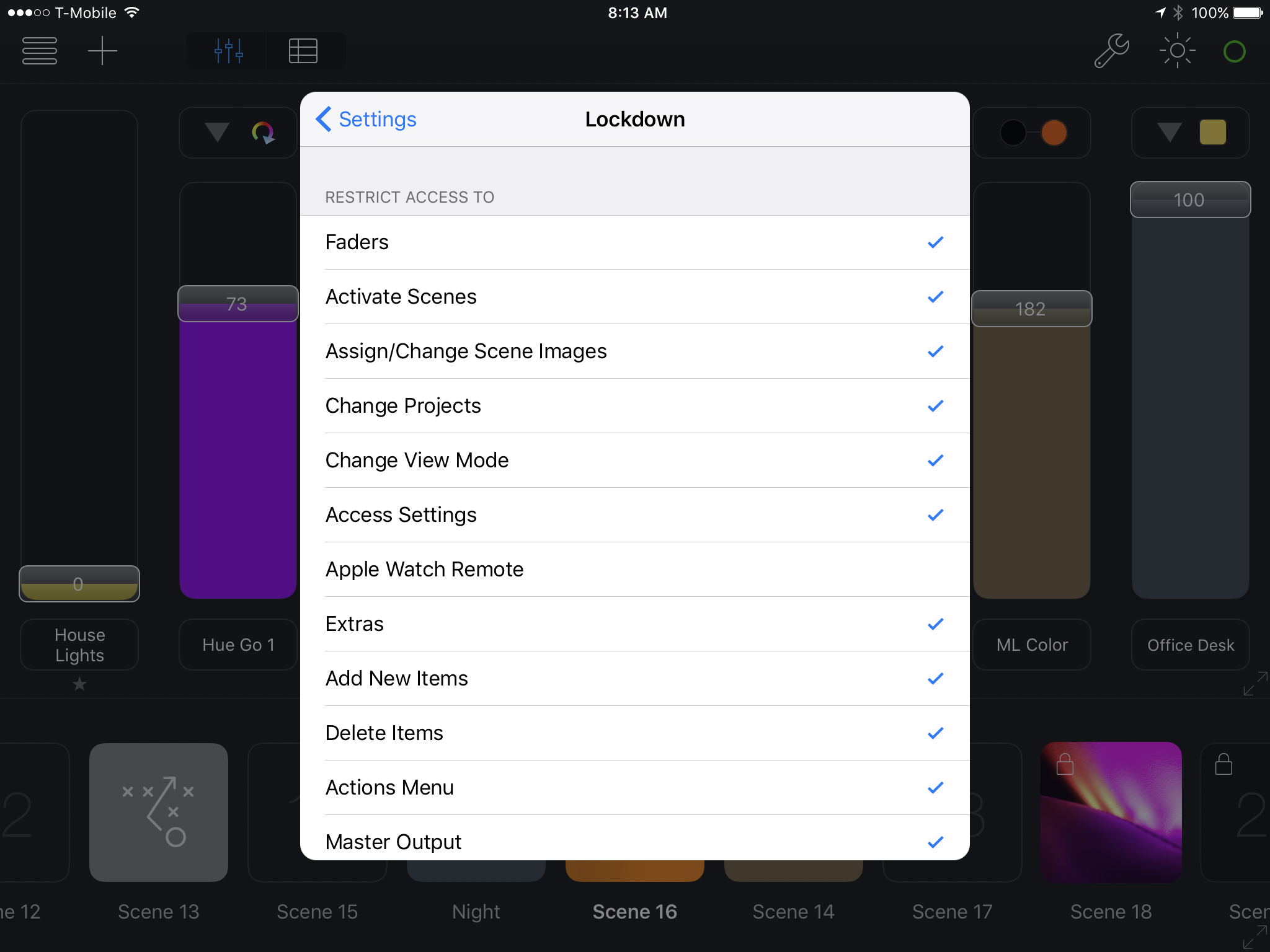 To enable Lockdown mode, open Luminair's Main menu and select "Lockdown".